THASL Officially Begins Count of Applicants for Rising Star Awards 2017
08-08-16
The Hotels Association of Sri Lanka (THASL) officially commenced opening and scrutiny of the applications submitted by candidates from THASL member hotels and resorts, for the upcoming Rising Star Hospitality Awards 2017 at the Hybrid Room of BMICH.
THASL recently launched the Rising Star Awards - the first ever island-wide competition to recognize the most outstanding hospitality employees amongst youth in the hospitality industry.
The official opening and scrutiny of the applications was conducted in the presence of THASL President Mr. Sanath Ukwatte, THASL CEO Mrs. Laleenie Hulangamuwa, Rising Star Technical Committee Members Mr. Prasantha Abeykoon, Mr. Bazeer Cassim, Mr. Lakal Jayasinghe, Ms. Hyacinth Gunawardana, Mr. Shanthi Kumar and Mr. Royston Quyn. Audit Manager Mr. Nishantha Jayalath and Audit - Senior Mr. Kupendran Kumarakulasingham of KPMG were also present at the occasion.
More than 325 applicants from 75 hotels island-wide have submitted applications. Winners will be adjudged by an expert panel of professionals based on 9 hospitality disciplines namely Receptionist, Concierge/Bell Hop, Bartender, Public Area Attendant,
Lifeguard/Pool Attendant, Room Attendant, Steward/Waiter, Kitchen Steward and Telephone Operator. The candidates will be evaluated in their respective discipline based on outstanding capabilities, talents and personality traits.
Young hoteliers between the ages of 18 and 28 were encouraged to apply for the contest. A great level of enthusiasm was witnessed during the course of the valid period of application submission, with many hotels encouraging their young employees to gain an invaluable experience within a competitive environ.
The judging process will be conducted in 7 regions by a Head Judge and a group of Regional Judges. Following the first round, 45 of the best candidates will be chosen to vie for the Most Popular Finalist title, which will be determined by a voting round via SMS and social Media.
The final phase of judging will evaluate the contestants based on the marks they have obtained and the candidates with the highest scores will be further analyzed through one-on-one interviews. The 27 Finalists, top three candidates from 9 disciplines each, will be recognized and awarded at the Rising Star Awards Ceremony scheduled to be held on 24th October, 2017 at the BMICH.
Commenting on the response that had been received in terms of applications, THASL President Mr. Sanath Ukwatte said, "For a nationwide competition of this magnitude being held for the first time, we are overwhelmed and optimistic with the response we have had from the applicants. The tourism sector in Sri Lanka is a significant income generator to the country's economy and over the years Sri Lanka is set to witness even more tourists and travellers pouring in. It is important to note that the country needs to address the issue of attracting and retaining young personnel in the hospitality industry and this new competition would not only help recognize talented young personnel but also encourage them to embrace the essence of tourism and seek progressive career development in hospitality sector."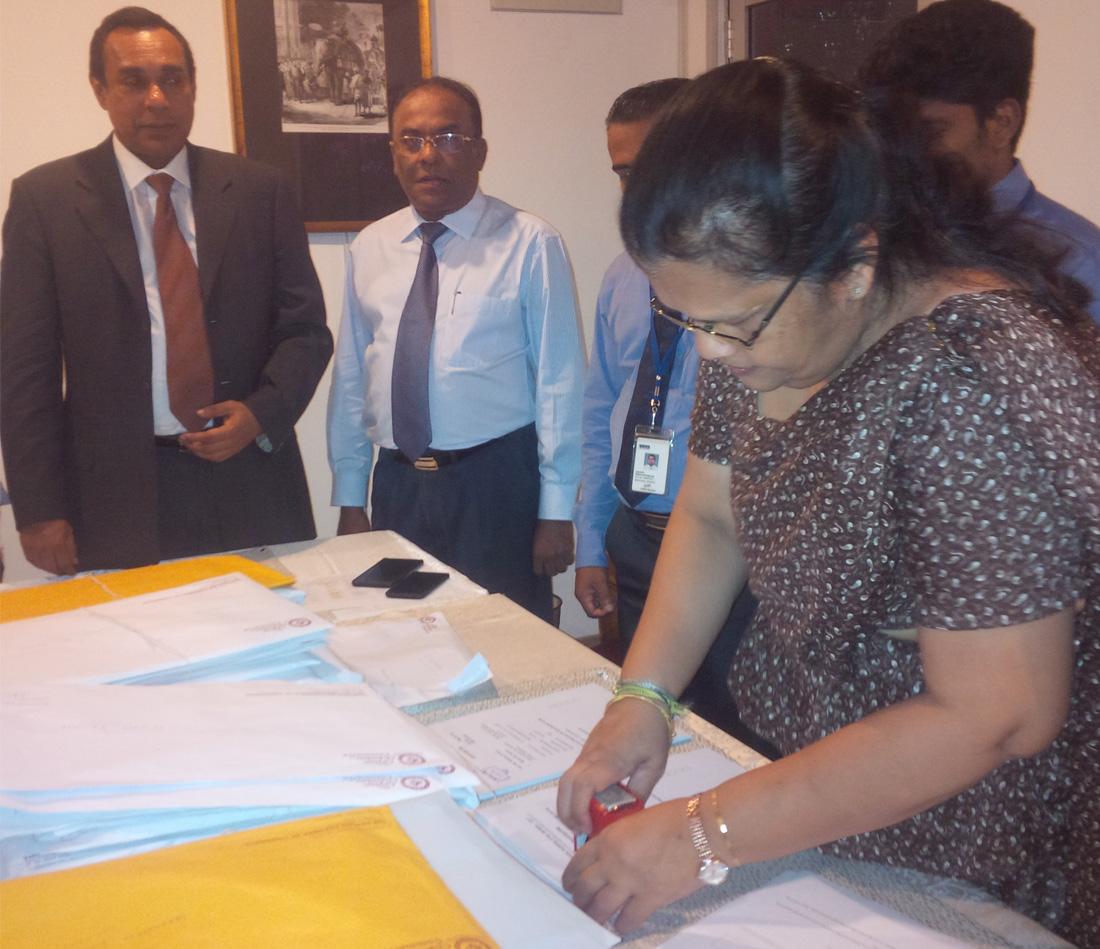 RSA1 – (From left) Mr. Sanath Ukwatte, Mr. Shanthi Kumar and KPMG Auditors witnessing THASL CEO, Mrs. Laleenie Hulangamuwa accepting the applications by way of THASL's official seal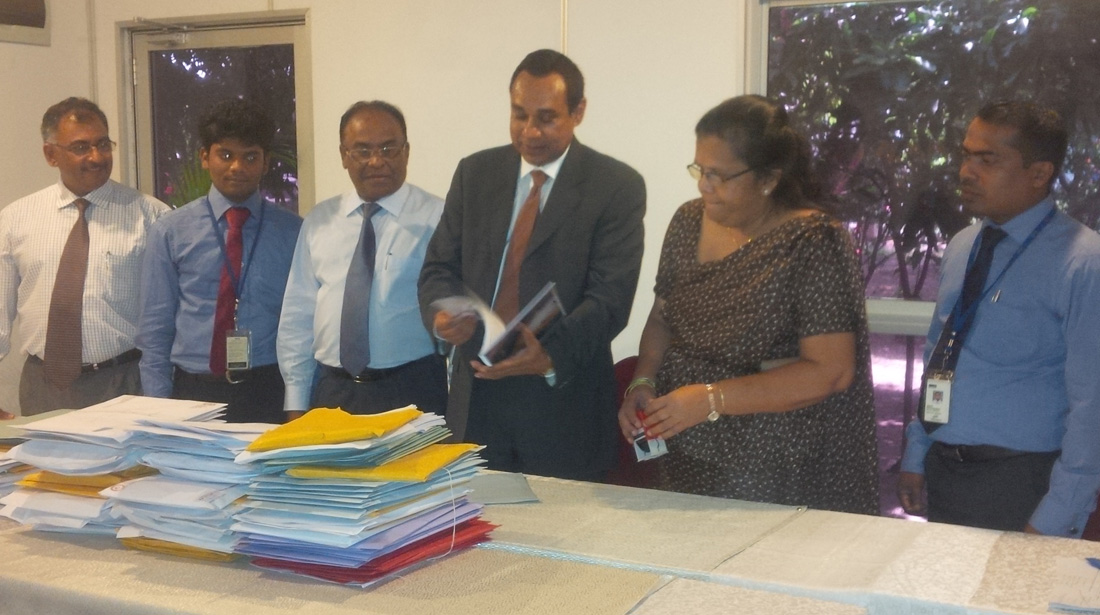 RSA2 - (From left) Mr. Prasantha Abeykoon, Mr. Kupendran Kumarakulasingham, Mr. Shanthi Kumar, Mr. Sanath Ukwatte, Mrs. Laleenie Hulangauwa and Mr. Nishantha Jayalath during the official applications opening for Rising Star Awards 2017 at the BMICH