THASL completed it's Annual General Meeting
24-10-19
THASL – The Hotels Association of Sri Lanka completed it's Annual General Meeting on 24th October 2019 amidst an unprecedented gathering of Industry leaders, Investors and Owners, Heads of Missions, Government Leadership and the Media. Mr. Sanath Ukwatte, Chairman of the Mount Lavenia Hotel Group was unanimously re -elected as the THASL President for the 4th consecutive year. This is an endorsement of his contribution to the industry, especially in the aftermath of the devastating attack on Easter Sunday where he tirelessly together with industry leaders worked with the Government to get the much needed relief package for the industry and it's employees to sustain itself for the months ahead where businesses were threatened.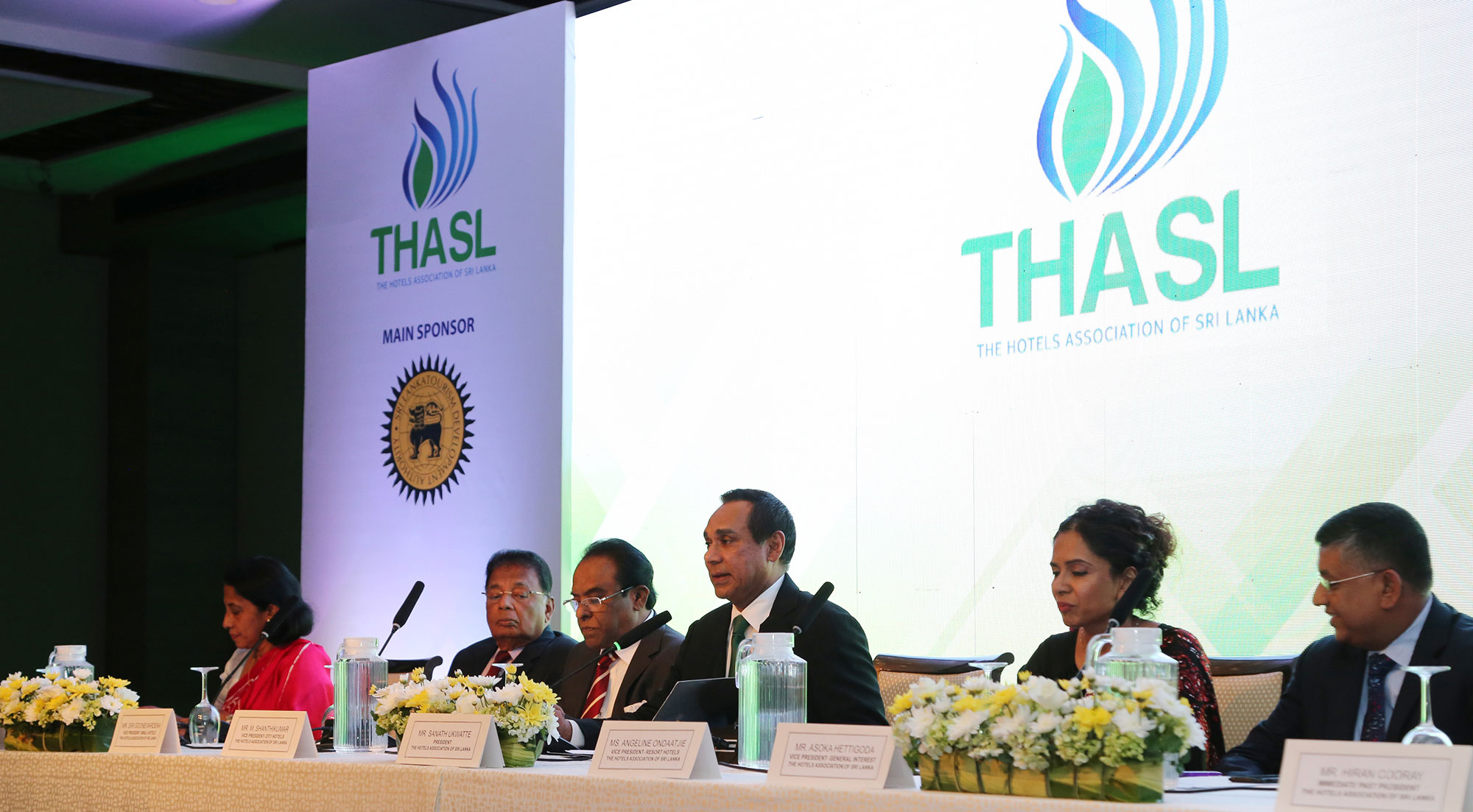 The President, boldly emphasized on some of the key challenges faced by the hoteliers and gave THASL's suggestions on the best way forward to overcome these.
The key note speaker at the event was Sir Tim Clark – President Emirates Airlines who shared his heart and mind about the future of Tourism in Sri Lanka.The hoteliers were very appreciative of his presence where he took time off his busy schedule to attend the AGM especially during this period.
It was time again to recognize and remember the contribution of personalities who have contributed to bring Sri Lanka Tourism to what it is today. Posthumous awards were given to late Mr. Cyril Gardiner – who owned the Galle Face Hotel and was the Chairman of the Group and late Mr. Ratna Sivaratnam – who was one time the Chairman of the Aitken Spence Group having served the company for over 4 decades contributing immensely to the Tourism Industry in Sri Lanka.