THASL crowns most outstanding hoteliers at 'Rising Star Awards 2017'
26-10-17
Concluding the long quest for the most outstanding personalities in the hotel industry, The Hotels Association of Sri Lanka (THASL) concluded the vibrant award ceremony 'Rising Star Awards 2017' on a successful note recently. Minister of Special Assignments Hon. Dr. Sarath Amunugama participated as the Chief Guest of the event while Minister of Tourism Development and Christian Religious Affairs Hon. John Amaratunga attended as the Guest of Honour. The event also drew many luminaries of the industry as well as distinguished guests from various spheres to the BMICH. This grand-scale and vibrant event was packed with lively entertainment and inspiring talks leading to the culmination of the night – the presenting of awards to the country's most outstanding young hoteliers.
The highly competitive contest sparked interest amongst thousands of aspiring youth engaged in the hospitality sector, resulting in an overwhelming response to vie for the honours. The competitors were pitted against one another under nine specific categories namely Concierge, Receptionist, Public Area Attendant, Room Attendant, Steward, Kitchen Steward, Bartender, Pool Attendant and Telephone Operator. 46 finalists were chosen following the three months long rigorous evaluation and assessment process conducted under a panel of experts representing the industry and related disciplines.
Commenting on the occasion, H.E. President Maithripala Sirisena noted, "The tourism sector plays a key role in offering ample opportunities to the country's youth at various levels. Organizing professional competitions of this nature and scale will have a positive impact on drawing fresh blood into the tourism sector, which is one of the most rapidly growing disciplines in the country.
Elaborating further President Sirisena added, "Sri Lanka's strategic positioning is ideal for the development of the tourism sector. Ending of the Civil War has further opened new avenues for the growth of the tourism sector. We are also experiencing an influx of tourists, as well as witnessing the establishment of world class hotels in Sri Lanka. Creation of new touristic zones generates a great amount of employment opportunities, which in turn gives a positive vibe on the future of the tourism sector. The Hotels Association of Sri Lanka has made a tremendous contribution towards uplifting the tourism sector. Therefore I believe that Rising Star of Hospitality 2017, which is held for the first time in Sri Lanka, will no doubt meet their objectives, spread awareness among the masses and will drive the industry towards prosperity."
Premier Ranil Wickremesinghe extended his congratulatory wishes to the winners of the Rising Star Awards 2017. In his message the Premier noted, "I am happy to send this message on the occasion of a unique initiative which has been undertaken by THASL - The Tourist Hotels Association of Sri Lanka, the apex body of the hotel sector in the country. It is commendable indeed to recognize and reward young talent between the ages of 18 to 27 years contributing to the success of the entire industry and the country, which has now earned a reputation for being one of the ' must visit' holiday destinations for 2017. It is my wish to see other industries take a bold step to follow such initiatives which will undoubtedly inspire the youth, the future leaders of Sri Lanka."
Minister of Special Assignments Hon. Dr. Sarath Amunugama addressing the audience underscored the important role played by the tourism industry and its contribution towards the national economy. "I was informed by my colleague that 2.2 million tourists have arrived the country since 2016 to date. The objective of the industry is to increase this number to 4 million in two years. The tourist arrival declined considerably during the period where essential renovation was carried out at the Bandaranaike International Airport's main runway. Now that we possess an ultra modern runway, I believe we now have the potential to rebound and rapidly develop the industry by next year to meet the goal."
Dr. Amunugama also stressed that the tourism sector has constantly attracted the youth in the country, and can potentially resolve one of the country's critical problems of youth unemployment. "Every individual who arrives in the island is an ambassador of Sri Lanka. And they have played a major role in promoting a positive and favourable image of our country throughout the globe. Therefore, I would like to emphasize once again that the tourism industry plays an admirable service to boost the country's image and income as well as to empower our youth. And I wish to extend the best wishes and congratulations extended by H.E. President Maithripala Sirisena."
Addressing the gathering President of The Hotels Association of Sri Lanka Mr. Sanath Ukwatte shed light upon the reason behind organizing the nation-wide initiative. "There is already a significant shortfall in respect of skilled labour in to the service the industry. The phenomenal growth in supply with an unprecedented number of hotels planned or under construction, this is bound to be further aggravated. It is therefore absolutely essential to attract young talent, both male and female into the industry. We are the only industry which distributes 10% of our revenue amongst our employees in addition to the basic salary combined with benefits such as uniforms and free meals on duty. Furthermore, the opportunity of interacting with people from diverse cultures across the globe stand as a unique attribute of the hotel industry."
Mr. Ukwatte further stated that the Hotels Association takes great pleasure in the achievements of these young stars and takes this opportunity to congratulate them on behalf of the entire industry. "We will continue to extend our fullest support to enhance young talent to achieve career success and become the future leaders of the hospitality industry in Sri Lanka."
The winners are as follows:
Most Outstanding Bell Hop of the year 2017: Mr. Vishvanadan Vinoprasanth (Cinnamon Lakeside)

Most Outstanding Receptionist of the year 2017: Ms. T. Hettige Malisha (Jetwing Lighthouse)

Most Outstanding Public Area Attendant of the year 2017: Mr. John De Croos (Cinnamon Red)

Most Outstanding Room Attendant of the year 2017: Mr. M.S. Piumal Charuka (Jetwing Beach)

Most Outstanding Steward of the year 2017: Mr. Selvarasu Kumar Shanker (Cinnamon Grand)

Most Outstanding Kitchen Steward of the year 2017: Mr. R.P.V. Madushanka Gunarathne (Heritance Kandalama)

Most Outstanding Bartender of the year 2017: Ms. L.B. Maduka Priyadarshani (Cinnamon Lakeside)

Most Outstanding Pool Attendant of the year 2017: Mr. Dinuka Dhananjaya (Cinnamon Grand)

Most Outstanding Telephone Operator of the year 2017: Ms. Julani Veronica (Cinnamon Red)

Most Popular Rising Star 2017: Mr. Vishan Wijewickrama (Heritance Kandalama)
The Winners of 'Rising Star Awards 2017' posing for a group photograph with Hon. Minister Dr. Sarath Amunugama, Hon. Minister John Amaratunga and Hon. Minister Daya Gamage


Mr. Sanath Ukwatte- President of The Hotels Association of Sri Lanka, delivering the welcome speech at 'Rising Star Awards 2017'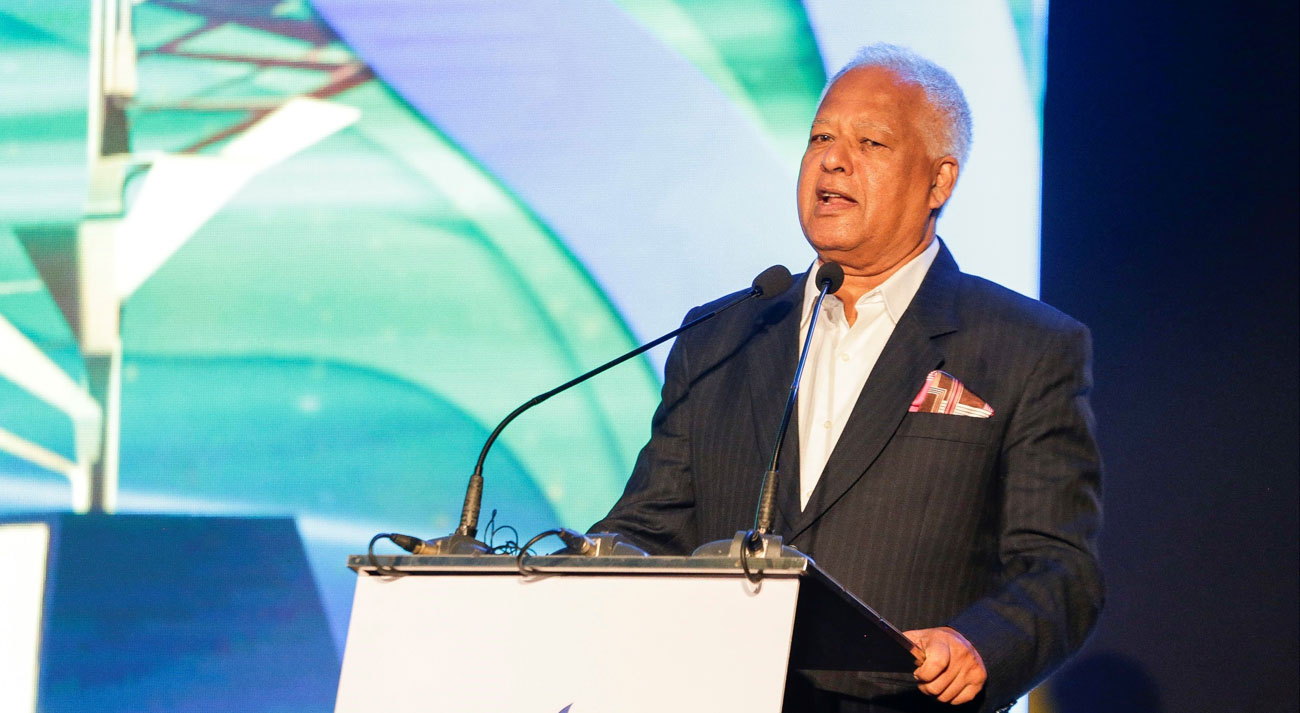 The Chief Guest of the event Hon. Minister Dr. Sarath Amunugama at Rising Star Awards 2017


Guest of Honour, Hon. Minister John Amaratunga at Rising Star Awards 2017